In our price lists and control panel we use the term "campaigns" instead of "coupons".
That's because, besides coupons, we also offer a loyalty card solution, scratch and win offers.
You can build multiple campaigns for your customers, and a campaign can be a coupon or a loyalty card or a scratcher …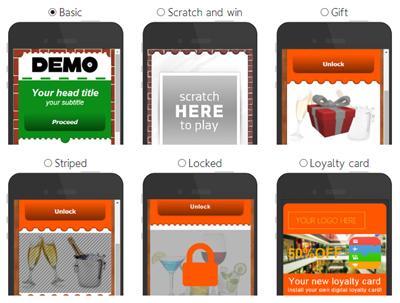 Examples of usage
These examples are based on a 10 campaigns plan.
– Build 10 different coupon layouts for 10 different customers.
– Build 5 different coupons and 5 loyalty cards.
– Create 5 customer accounts and let those 5 customers build each 2 active coupons.
What are the available campaign statusses?
Our system only calculates and charges for the active campaigns.
For every coupon or loyalty card you can specify the modus.
– Live modus (this campaign is active)
– Example modus (example coupon for demonstration purposes and testing).
– Archived modus (permanently archived coupon; non live, but it's still possible to access the statistics).
You can build unlimited example coupons and example loyalty cards, and store unlimited archived coupons.
Our platform will only charge for the live campaigns.